The physical measures for the emergency measures project, which combines both physical and non-physical aspects, has been completed. This project was carried by the national government and local authorities along the lower reaches of the Kinugawa river within Ibaraki (Ibaraki Prefecture, Yuki City, Shimotsuma City, Joso City, Moriya City, Chikusei City, Tsukubamirai City, Yachiyo Town) with the aim of rebuilding a society vigilant against flooding.
We shall continue working on this project with all the involved parties to increase safety and peace of mind.
Message on the Completion of Physical Measures
The physical measures were completed on September 5, 2021. These messages were received on completion.
We urge all residents of the Kinugawa basin to watch it.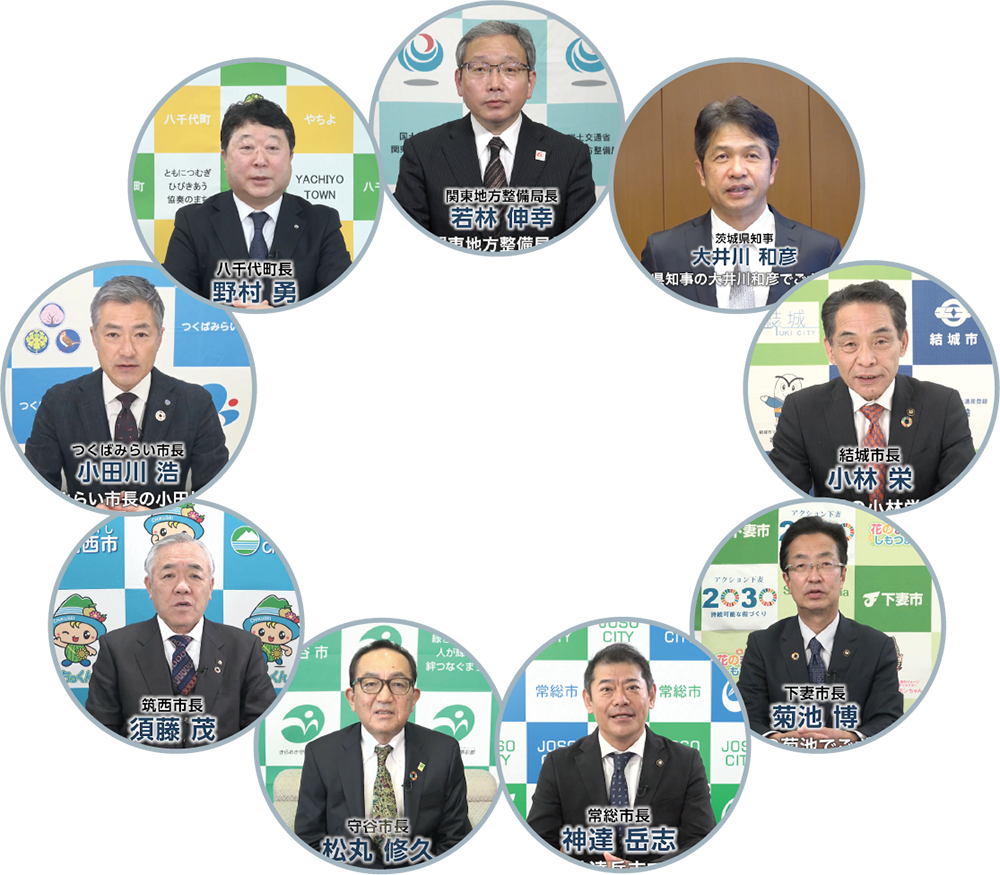 Kinugawa Emergency Measures Project Overview
This video presents the Kinugawa Project.
What sort of project was it??
My Timeline
If there's a torrential rain... will my home get flooded?
What should I take when I evacuate? Where should I evacuate to? When should I evacuate? The personal disaster action plan pre-prepared on a chronological axis for each resident, to tell you who should do what and when based on your household composition and living environment, is called My Timeline.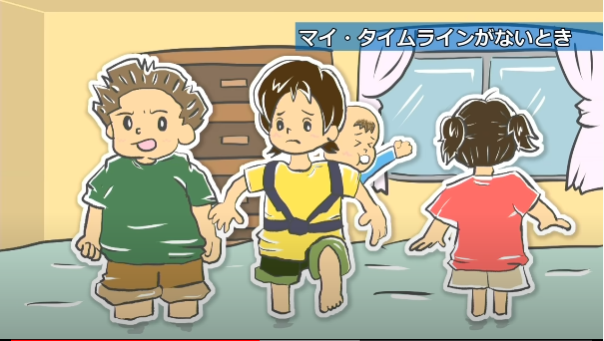 Starting in FY2017, the Ministry of Land, Infrastructure and Transport has been carrying out the River Town Creation Project in collaboration with the cities of Shimotsuma and Joso as a way to, for example, use river management routes as cycle paths.
The aim is to create a network of cycling routes as a way to bring more prosperity to the region.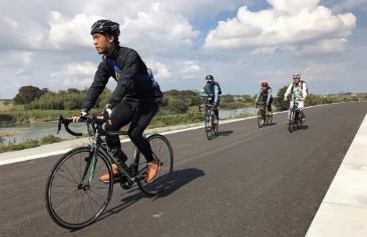 Special Exhibition Corner 4F,
Joso City Regional Exchange Center(Toyoda Castle)

Special Exhibition
Corner 4F,
Joso City Regional Exchange Center(Toyoda Castle)
Torrential rains in the Kanto and Tohoku regions on September 10, 2015, led to the Kinugawa river bursting its banks and flooding a wide area. Here you can learn about the destruction it caused through a range of hands-on exhibits to ensure that this experience will never be forgotten.